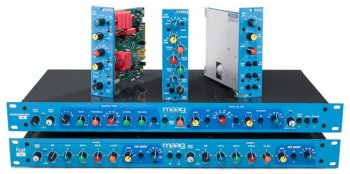 Team R2R | Feb 14 2019 | 37 MB
Fully endorsed and approved by Mäag Audio. Modeled by Brainworx.
The original MAGNUM-K™ hardware is a single-channel Compressor built to complement the audio engineer's craft. It is comprised of two serial compressor sections (MAGNUM COMP and K COMP), a very musical Parallel EQ (with LMF and Mäag's signature AIR BAND®), plus a Soft Limit (soft limiter).