WAV | 96 kHz / 24 bits - 171 MB
The largest cat vocal library in the world. Cats are remarkably expressive creatures. And capturing their voices can be a daunting task.

Not anymore...

The "Meow" sound library provides all the core cat vocalizations you'll need in a single package.

Using 11 different cats cherry picked for their characters, this library provides 272 vocalizations for your productions.

​From sweet mewls, to longing cries, or vicious shrieks, this library has got you covered.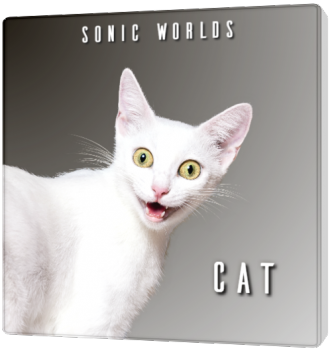 *This library includes the CAT sound pack.


MEET THE BEASTS:
JASPER
A lunatic Calico. A treasure trove of enraged vocalizations.

AFORI & FANGS
Sweet natured Russian Blues for that soft gentle character.

BASTARDO
A nasty mean tomcat, hence his name. A Tabby with a rich growl.

BOGART
Deep threatening growls and hisses. A Ginger in a foul mood.

GINGY & LUCIFER
Whiny sounding Ginger cats. For those hungry begging cries.

JESSICA
Classic meows that work like a charm.

LUCY
A sweet Calico with a versatile character.

MARTY
A sad sounding Tabby cat. For those longing mewls that will break your heart.

SWEETY
An absolute sweetheart black cat. Purry meows galore.


INCLUDES:
- Screeches and Shrieks
- Snipes
- Yelps
- Mewls
- Cries
- Purrs
- Growls
- Grumbles, Groans and Moans
- Whining and Begging
- Hisses
- Meows in a huge variety of characters
- Squirms
- And more...

SPECIFICATIONS:
- 272 Vocalizations
- 101 Files
- 96 kHz / 24bit
- Download Size: 171 MB
- Extracted Size: 296 MB
- BWF and SoundMiner Metadata




download from free file storage