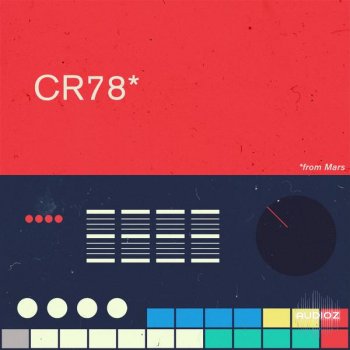 P2P | 24 November 2018 | 90.9 MB
The Classic Analog Rhythm Machine

The CR-78 is the god of rhythm boxes, and has been used by everyone from Phil Collins to Blondie, Jimmy Edgar to Todd Terje, (and too many 90s Techno tracks to count). Metallic percussion, warm analog kicks, crisp 808-ish snares, and some of the smoothest hi hats of all time.

Many of the CR-78 samples out there are lacking in sound quality, and it's rare to even find 24bit versions. A low quality sample is an uphill battle. So, to create this pack, I processed the machine through a 100% analog, class A signal path, straight to tape, and through an extremely accurate converter.

What You Get

•125 Royalty Free 24bit WAVs
•OH, CH, pitched kicks, Snare, Conga, various perc
•Recorded to Tape; 100% Analog signal path
•Re-pitched on Tape: multiple tunings for each hit

The Recording Process

The CR-78 was recorded through an SSL 4000 G+ Console (This is a massive, amazing sounding analog board used on countless records from the 80s - present. For drum processing, it is a beast). The sounds are shaped by the channel EQ, filter, gate and compressor, and final hit an Otari MTR-12 1/4" reel to reel.



download from free file storage