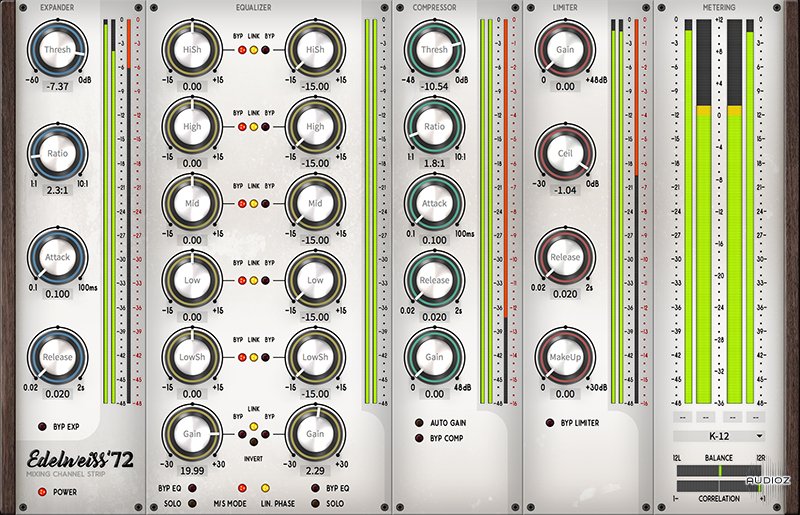 The new version (2.3.0) includes the new mastering plugin "edelweiss72", has been cracked for windows, not yet for mac

Black Rooster Audio has released the Edelweiss'72, a dynamic mixing toolchain, that allows surgical modifications to any signal or mix that needs subtle tweaking or finishing.

Features:

Linear-phase Equalizer.
Stereo or M/S Mode.
Expander, Compressor, Limiter.
K-Metering Scales.