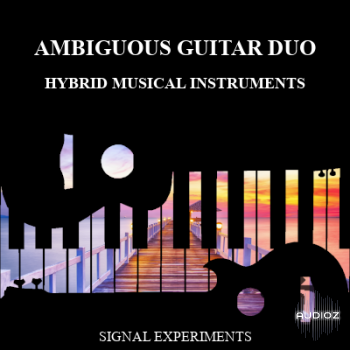 12.10.2018 | SFZ | WAV | 100 MB
sing the magic of phase alignment, we tried to answer the curious question of what would happen if you align samples grabbed from different instruments.

And with the excellent samples of FlameStudios, FreePats, Patch Arena and bigcat Instruments, we present this one of a kind amalgamation of five different instruments squashed into a bass and a guitar. Well, sort of. Whatever, the outcome is, it is called the Ambiguous Guitar Duo.

The samples themselves are in WAV format.
144MB uncompressed.
44.1kHz 16-bit.