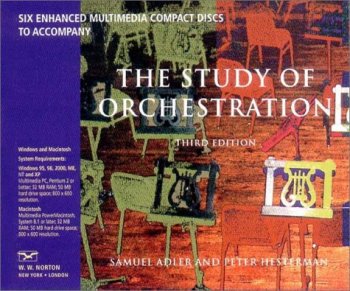 P2P | CD Set Untouched | 4.01GB
A set of six enhanced CDs― recorded at the Eastman School of Music specifically for use with The Study of Orchestration, 3e― provides aural reinforcement of the examples in the text and workbook. In addition to state-of-the-art digital sound quality, the CDs contain HD-TV-quality video clips of musicians demonstrating orchestral techniques on a variety of instruments.


There was another release of these a few years ago which was modified and had all audio converted to mp3, rendering the associated app not working. This is the full and untouched image set of all 6 cds.