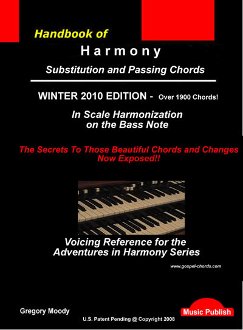 P2P | PDF | 11MB


IT IS WITH THIS REFERENCE THAT YOU WILL BE ABLE
TO ADD PHAT PASSING CHORDS TO SONGS
OF YOUR CHOICE!
OVER 2000 PASSING CHORDS!



This volume contains those hard hitting chord voicings indexed by the BASS note. If you need a particular chord for a particular scale tone, find it in this volume!!